ComfortPro Electric APU
The ComfortPro Electric APU allows drivers to turn off the engine, stay comfortable, and reduce operating costs. Whether you stop for 30 minutes or overnight, the ComfortPro APU delivers reliable heating or cooling in your cab. The ComfortPro APU electric uses 4 AGM batteries to deliver up to 12 hours of Climate Control allowing you to rest comfortably all night.
Externally mounted on side rails, ComfortPro Electric APU is protected in its own weatherproof compartment. Running off of 4 AGM batteries, with a total of 400Ah, the Electric APU eliminates your exposure to fluctuating fuel costs and maintenance on an additional diesel engine, while producing zero emissions in cool mode.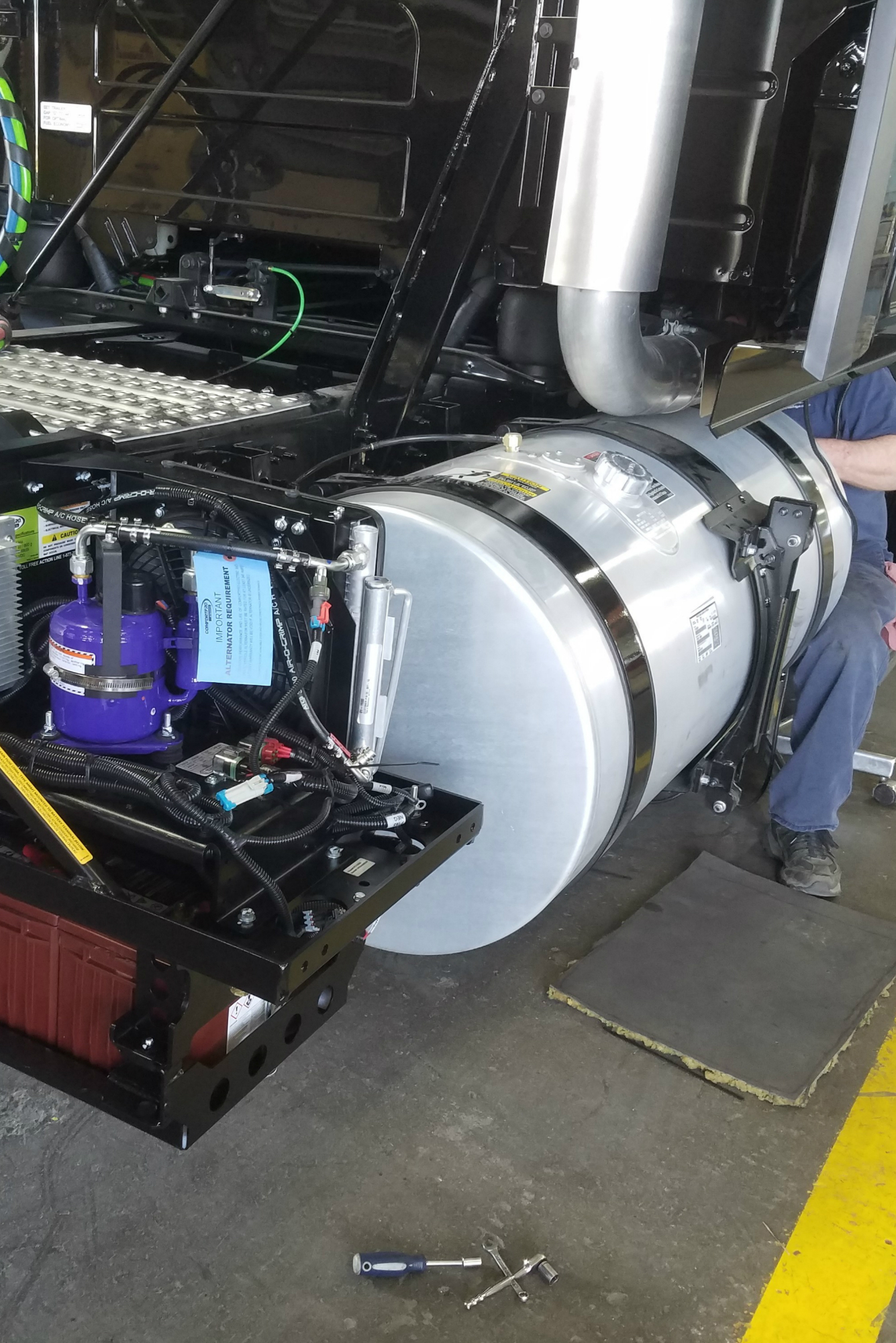 ComfortPro Electric Ordering Options
Crosspoint Power & Refrigeration is a trusted Indiana dealer for the ComfortPro diesel or electric powered APU that delivers driver comfort in Class 8 sleeper cabs. We can provide assistance for all ComfortPro needs – from the initial sale, financing and installation to the maintenance, warranty service and parts necessary to keep your unit running.
Shorepower Integration
Shorepower kit allows the unit to be plugged in to a standard 120v receptacle allowing for unlimited runtime.
Air or liquid fuel fired heater runs off the trucks fuel supply and supplies 7,000 BTU/hr to heat the cabin or pre-heat the truck engine. 0.06 GPH fuel consumption vs. 1 GPH while idling truck engine translates into saving 940 gallons of fuel per 1,000 hours of idling.
Learn More >>
Hotel Power
Hotel Power integrates a 1.8kW 120V inverter so that you can power cabin accessories.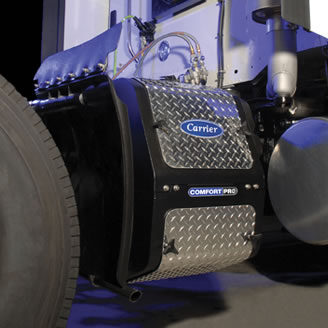 Benefits of a ComfortPro Electric APU
Zero Emissions while in Cool Mode
No APU Engine to Maintain
10,000 BTU/hr Cooling Capacity
7,000 BTU/hr Heating Capacity*
No Fuel Consumption while in Cool Mode
Minimize Cold Engine Starts*
Virtually Silent Operation
Up to 12 Hours Operation
Integrated Hotel Power Provides 120V Supply*
*with optional equipment
Interested in the ComfortPro Electric APU?